Keen to do some tangling on the wall? There is another blank canvas to fill!
Pop in between 1pm and 6.30pm Tues 19th – Sat 23rd July. Being held in the Theatre at Risingholme Community Centre, Opawa. Lots of wall space and all materials, instruction and inspiration provided. Grab your friends and whanau and add your tangles to the giant canvas. A free event supported by Chch City Creative Communities.
Do you tangle? Have you considered going BIG scale? Come and add to this collaborative group work on a larger scale, add your favourite tangles, and learn some new ones!
Do you not know what tangling is? Come and see what it's all about – and bring the Whanau too! If you can hold a pen and have a half-hour to do something fun and creative then join in this free community collaborative project to 'tangle' a wall.
Don't think you can draw? Don't worry, you'll find this wonderful drawing system easy with its simple step-by-step process.
---
Congratulations everyone!
It was amazing to produce this enormous piece of art, with a team of tanglers that turned up to join in the fun. Completed the border with some shading, and the remaining 6 tiny spaces that need to get filled after the 5 days of tangling, and then it was on show at CCC's South Library Gallery Wall for the month of February 2022, watch the time-lapse below to view this incredible piece of tangling work unfold. (Although my camera skills weren't in focus for day 5, but I am sure you will get the general idea!)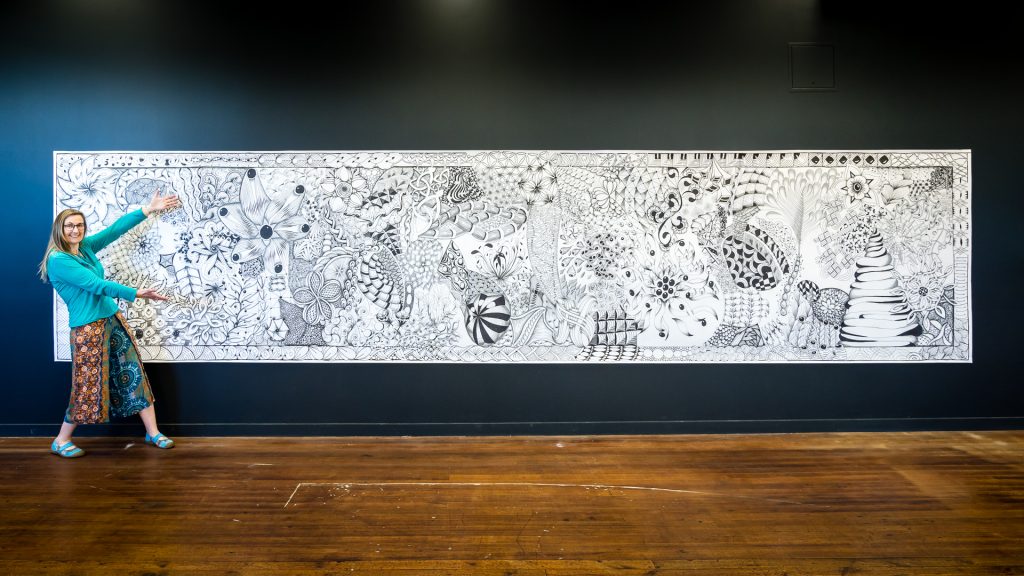 TangleatioNZ and Life in Vacant Spaces joined together for a creative community project over five days in September/ October 2021, to 'tangle' some patterns on the wall at LiVS's site in Waltham. It was delightful to make it happen.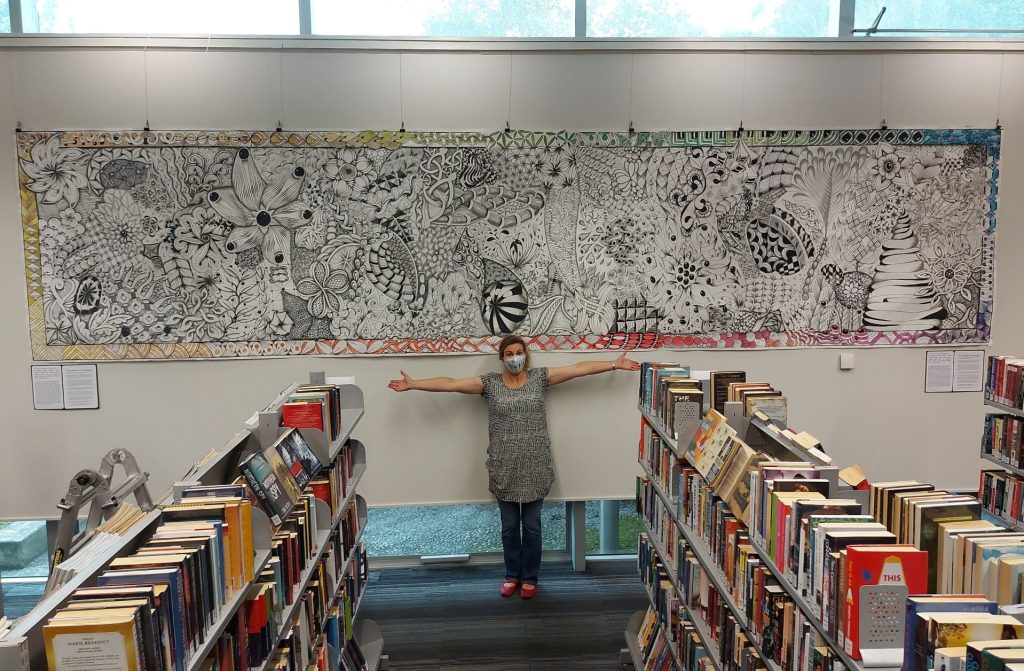 This is what happens when three CZTs get together for a weekend in Auckland…