You can read more about this type of project on Zentangle.com's Blog where I was featured at the start of 2023 with my Community Wall Tangling events
South Library Feb 2023
Just to let you know if you participated – or are just interested to see the fantastic result of all the Wall Tangling sessions from 2022 – head down to South Library some time in February 23 to see all the epic sized tangling on the Gallery Walls.
And below is the time lapse video of the July 2022 edition, and hopefully it will get you excited to see the final finished work on the walls.
If after you have seen it, and are keen to learn more, I have an intro day classes at Risingholme Learning throughout 2023, in Opawa in Chch.
---
Congratulations everyone! (Previous years artworks are below)
It was amazing to produce this enormous piece of art, with a team of tanglers that turned up to join in the fun. Completed the border with some shading, and the remaining 6 tiny spaces that need to get filled after the 5 days of tangling, and then it was on show at CCC's South Library Gallery Wall for the month of February 2022, watch the time-lapse below to view this incredible piece of tangling work unfold. (Although my camera skills weren't in focus for day 5, but I am sure you will get the general idea!)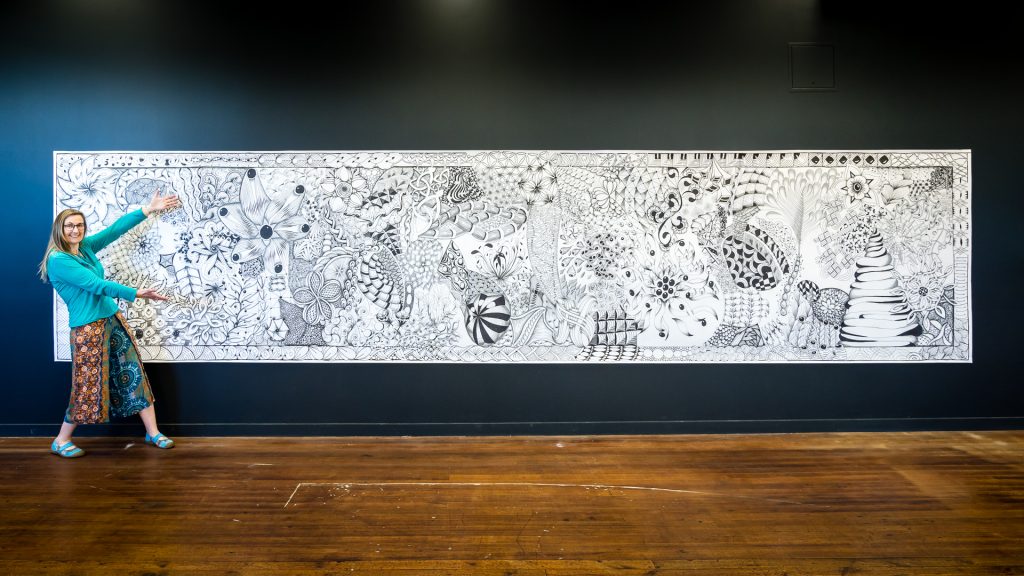 TangleatioNZ and Life in Vacant Spaces joined together for a creative community project over five days in September/ October 2021, to 'tangle' some patterns on the wall at LiVS's site in Waltham. It was delightful to make it happen.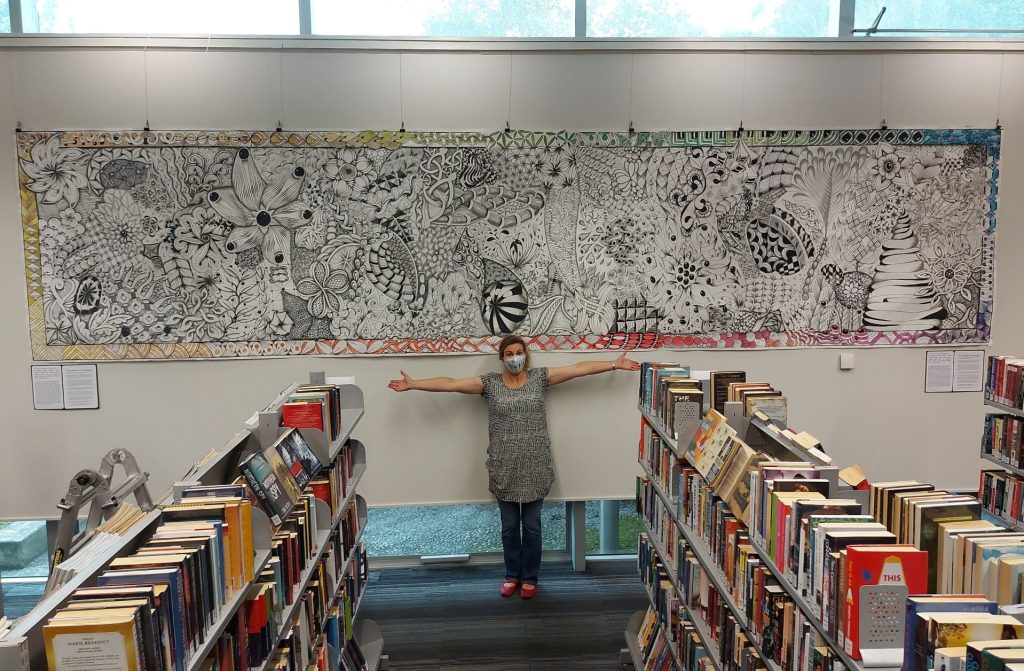 This is what happens when three CZTs get together for a weekend in Auckland…