Welcome to my TangleatioNZ Wreath Project
Tangleations – a variation of a tangle; if the tangle is a colour what hues, depth, tone, shade tint, chroma, dye of the tangle can flow from your pen?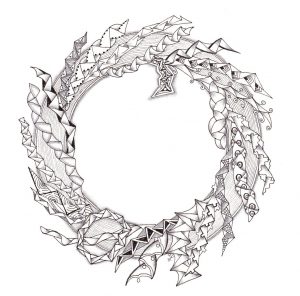 For the creative amongst us, those who never stay in the lines or follow instructions (and the reason why the Zentangle Method is quite so delicious) I am hoping you might like to join in with this project.
"I started out with an idea and then something else happened."

Pablo Picasso
So this project is all about 'the something else'. Some of my wonderful CZT27 group has stayed together virtually after our course, with various events/ challenges/swaps/traveling tiles to keep us together and one of them was where we would each choose a tangle, do some tangleations and then the wonderful Pam would merge them all together in pages and we have build our own reference e-book of tangleations. I wondered if we could extend that further and see if we could celebrate them a little more.
So I hit upon the idea of a wreath string…
A wreath is an assortment of flowers, leaves, fruits, twigs, or various materials that is constructed to form a ring. The circular shape can mean eternity (no beginning, no end), the circle of life, growth and everlasting life. In ancient times a wreath was a way of celebrating victory or protection, in fact the more I researched it the more I thought it would be a very suitable string in which to base tangleations creatively.
So I have designed eight different wreath strings, inspired by real-life flower wreaths, to use as a decorative string for a tangle's tangleations. However as any tangler knows, you get some of your creativity from others' ideas, so I thought why don't I open this up and see if others wanted to join in the fun, and see if we couldn't do a little bit of giving back too.
If you want to submit your wreath and join in this project read on. My plan is to create an e-book of Tangleations, and sell it to help raise some money for Save the Children.
Below you'll find what you need to join in.
There is a choice of downloadable PDFs in A4 or Letter format with various wreath strings on which to base your tangleations. There are several themes – orb, leaf, lineal, organic, mixtures etc, so there is bound to be one most suitable for your choice of tangle. I have drawn them in grey ink, so when you print it out, it acts like a faint string. Or of course you can copy the string out roughly on your favourite paper and do it on that. Note that I am looking for some loose consistency to the book's format.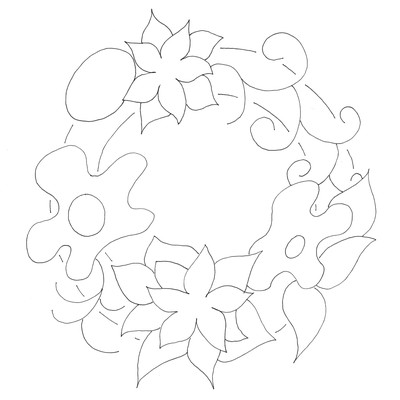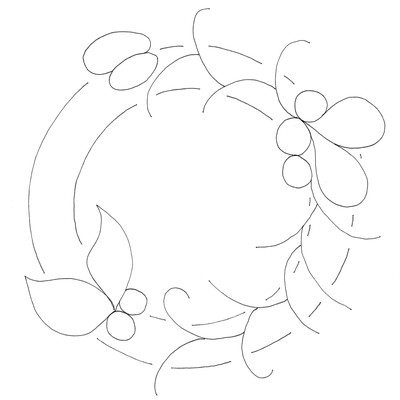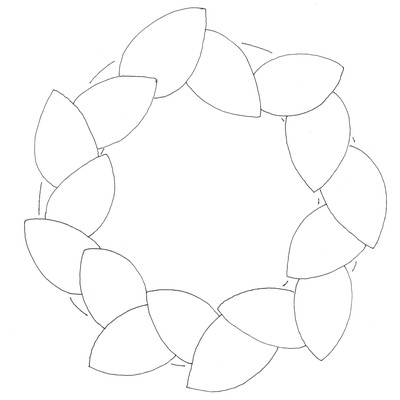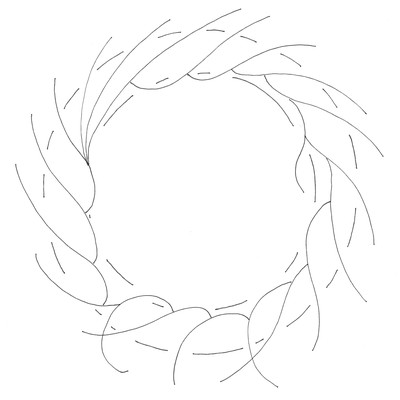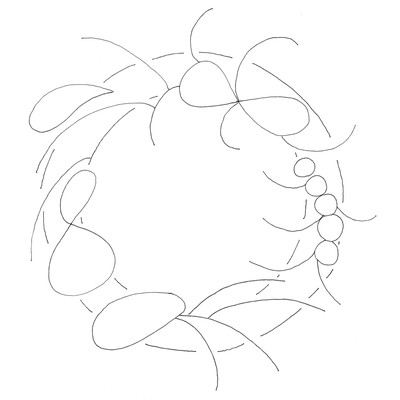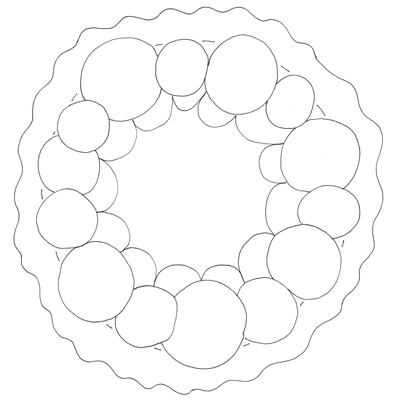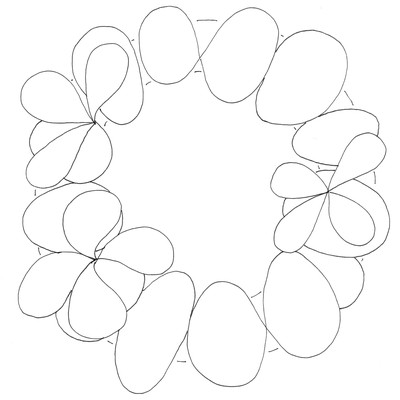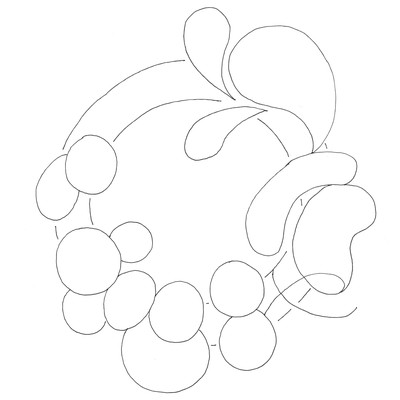 Please fill in the appropriate form with your contact information along with the tangle you've chosen to 'tangleate' (!), to receive your PDF template by email. A list of tangles that have already been nominated to be drawn is below. I will add to this list (identified by your initials) as I get your replies in.
Flux (IB)
Finery (PL)
Gourdeous (LF)
Lily-eyes (CB)
Hollis (DN)
Printemps (SJ)
Zinger (ZB)
Blossom (RC)
Ing (IB)
Showgirl (NN)
Caracole (IB)
Crescent Moon (IB)
Sweetpea (IB)
Shattuck (MB)
Rain (RP)
Dragonair (LC)
Yes (LN)
Caracole (SD)
Jetties (AT)
Striping (AT)
Icantoo (JR)
Fengle (IB)
Submit your wreath
End date for submissions is 31st May 2021 to give busy people plenty of pressure-free tangling time. (original date got pushed out – you know how life is!)
Timer expired
Once you've completed your wreath, please submit it back to me via the form below (or you can email it to me at ). Please send it to me in the highest quality you can manage, as a PNG or JPG image, not PDF please.
At this stage I cannot promise I can include all, but will see how the project builds as we go. I will be in touch with everyone who downloads a string to let you know how things go.
Finally – the usual thoughts run around for payment of artwork. I value your work, and feel that to ask you to contribute for nothing isn't fair, so I plan to divide 50% of the first 200 sales between those whose artwork is within the pages. That way I have a cap on it, can still donate to Save the Children on an ongoing basis, and you have received something dollar wise – as well as the glow of having your artwork included!
Extra notes
If you want to do a tangle that has already been nominated on the list – feel free, but please note I am not looking for 16 pages of the same tangle, so maybe choose your second favourite, or a new one you just found, or one you discovered recently or one you deconstructed – it's all good, it isn't as if there aren't enough to choose from!
I have chosen a size which has a wreath's outer ring as ½ inch / 1cm bigger than a zendala, and the inner ring is ½ inch / 1 cm smaller than a zendala. Hopefully that is a size format people are comfortable with. If you want to go bigger or smaller to suit your style – do – but please note I plan to work with that scale for the pages.
If you want to add some other tangles to it (the odd Tipple, Fescu, other small element tangles, ) you can do, just as the enhancement techniques of Aura, Perfs, Drama and Rounding will probably also be your friend, but all I ask is maybe keep other tangles to a minimal, used to help show off the main events!
No, you don't need to be a CZT to contribute; I will make choices based on what comes in, so I can't make promises to anyone.
Please stick to black/white and graphite shading – if you submit a coloured image, I am likely to turn the image monochromatic; I wanted the detail of the tangleations and elemental lines not lost in the colour that so many of us do beautifully on occasions, but please not for this one.
If you want to use these strings for your own tangling, enjoy; if you post the end results on social media, please do me the courtesy of tagging it with "@tangleationz #wreathproject" 🙂
If you intend to use them for teaching purposes, please contact me to let me know.
Future note: If this gets off the ground in a great number, I would like to set upon a plan to turn this into a printed book.
Any questions let me know, as I answer them, I'll pop them at the bottom as FAQs!