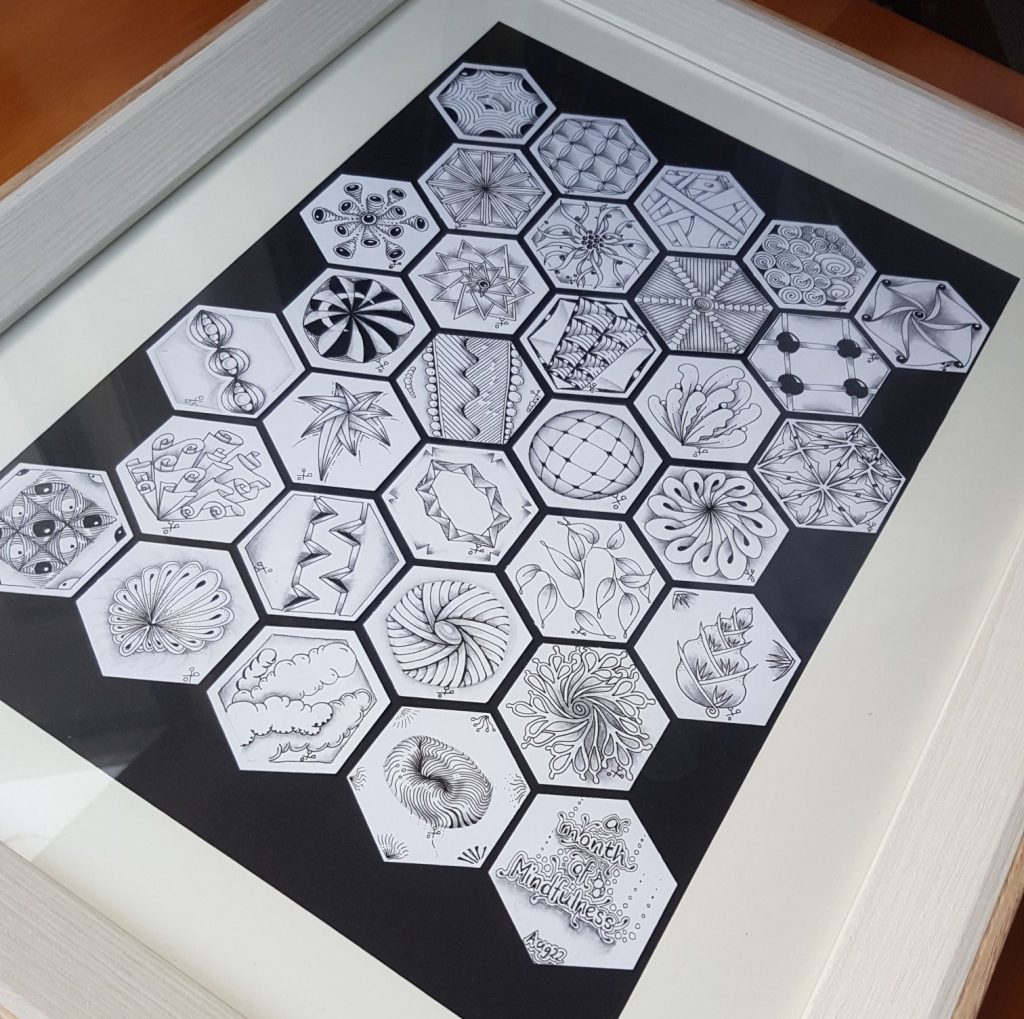 In August 2022 I recorded a series of videos to celebrate 'mindfulness month' triggered by a project from The Kindness Institute and the Mental Health Foundation of New Zealand. There are now a series of 31 free videos on Youtube to give you quiet moments of thought, acceptance and tangling penmanship. I have shared some tangles that I find the most mindful to draw, or done in a mindful way.
They are small 10-ish minute videos, so you just need to grab something to draw on, along with your favourite tangling pen, pencil and blending tool to join in. You can start when suits you, but I hope the short snippets are easy to put into your everyday for a 31 day period, and make it easy to help you build up a habit. A (small) commitment to yourself and your mental health, each day.
Above is my final collection of Hexagon tiles, although I still have my MonthDone Journal containing all the other samples I showed in the videos. Clicking on the photo will take you to the introduction video. It is never too late, or a wrong time to start.
Happy Mindful Tangling!